Disorganising, 2021
West Space, Liquid Architecture and Bus Projects are disorganising.
Image shows menu design for one of the dinners organised as part of the project.
Identity design
Jordan Lacey, 2020
Jordan lacey is a researcher, musician and curator who specialises in soundscape design and the creation of public sound art installations.

jordan-lacey.com
Website design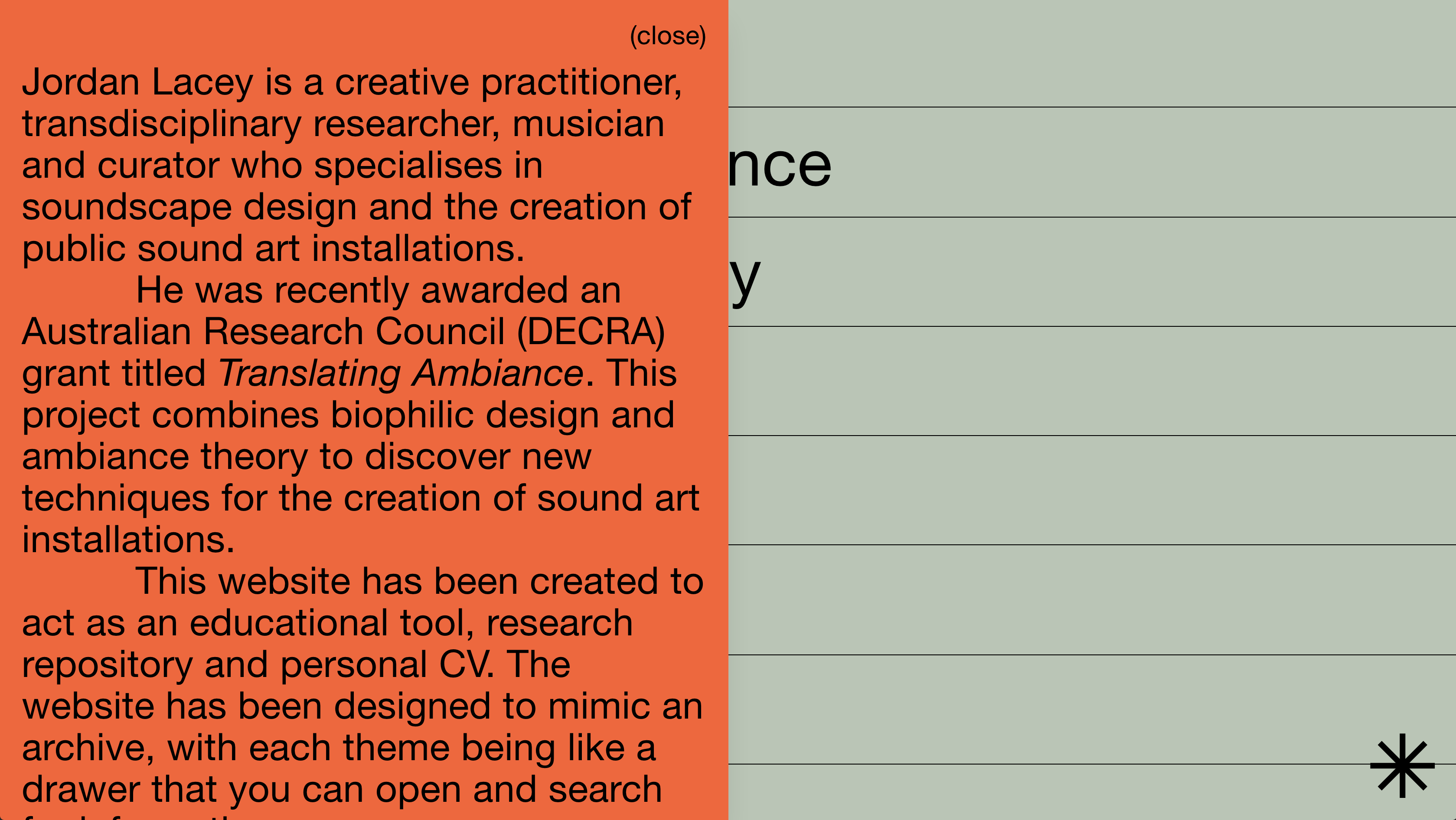 Mass MeMO, 2020
MeMO Review publishes Melbourne's only weekly art criticism. Mass MeMO presented ten reviews published on each Melbourne graduate exhibition as part of an emerging art critics mentorship program for art history and curating students.
Identity and website design
Blue Paintings, Luke Sands, 2020

A transcript based on a series of conversations between David Homewood and Luke Sands accompanying recent show at Guzzler.
Publication design



House Editions, 2020

House Editions is a ceramic design and production studio synthesising traditional and modern ceramic techniques.

Identity and website design



Website prototype (in progress).